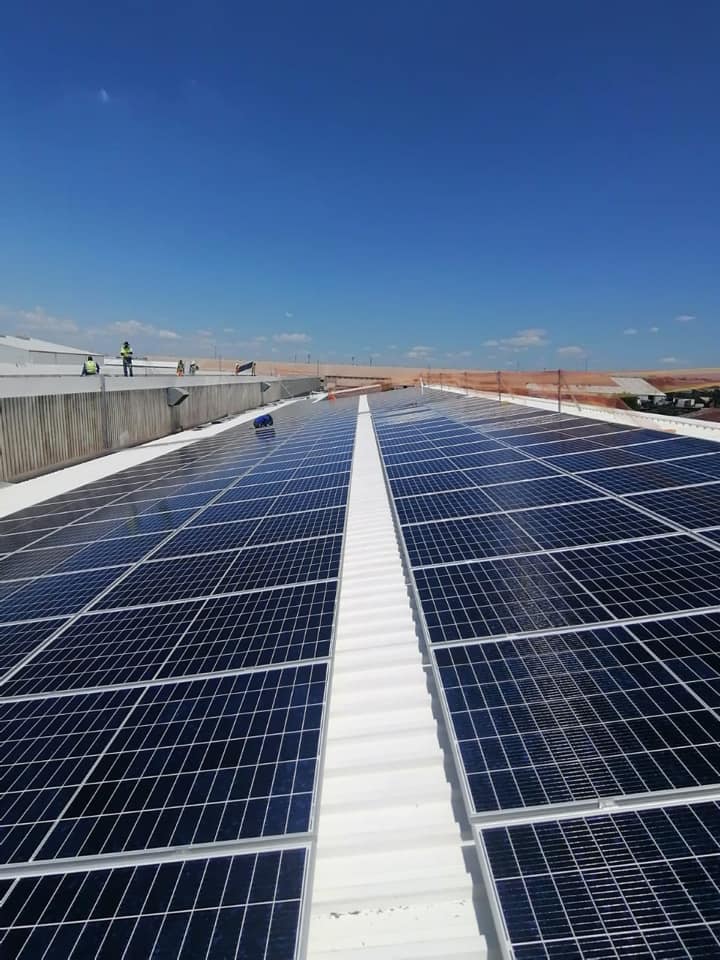 Solarcare provides solar project developers and EPC's with turnkey construction services for large scale solar plant installations. Our services include the mechanical as well as the electrical installation for rooftop plants, carport and ground mount solar structures. Our experienced project managers oversee the day-to-day activities and ensure that the installations are of the highest quality.
Solarcare's teams make use of Hilti equipment, which helps us achieve installations of the highest standards. Apart from professional project managers and top- tier equipment, we also equip our workers with the right skills and qualifications to ensure compliance on an international level. Our teams consist of workers with the following qualifications – working at heights, first-aid, basic fire-fighting, fall arrest technician, SHE representative, etc.
Solarcare has the best solar installation teams,
delivering exceptional service to our clients around southern Africa.